FREQUENTLY ASKED
QUESTIONS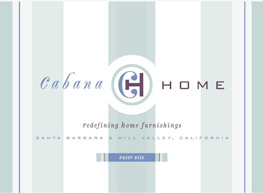 How Does A Trade Work?

Simple! With our patented custom software, you can sell your home and buy a home in seconds. 3 Simple steps to Matches. (1) Set up your username and password on our "List your Home" page, and it will also prompt you to Post your simple property profile of your home to sell. - Be sure to include your JPEG photos (2) Next, Post the simple few fields of your Dream home to buy. (3) Click submit - Within Seconds your buyer/seller MATCHES will appear on your personalized, private Member's Only pages. You can modify your searches and RESET your Match criteria as often as you like. if you don't find your perfect MATCH on the first try; our system will continue to sort and search for you while you are away. We may just find you perfect home and buyer while you're sleeping tonight.

What does ZMatches.com consider a MATCH?

At ZMatches.com you will find your MATCH when our Interactive Software locates a Buyer Match for your home to sell AND/OR the system finds a Home to Buy that MATCHES your criteria and or BOTH, the system may just find your Buyer to also be your Dream Home Seller. The systems continuously sorts and searches for all possible scenarios for your property inputs.

How will I be Notified of my matches?

To confirm MATCHES for the day, using your confirmed Username and Password, you can log in to your member's only pages for a quick review of your current MATCHES. You will also receive an auto email or txt notification for Matches that occur throughout the day. With review of your Matches on your Member's only pages, your next Step will be to click on your "Match Maker" button that appears next to each of your viable Matches. A Simple click of your "Match Maker" button prompts a Licensed Real Estate Broker, Agent or real estate Consultants to assist you with ANY and all of your immediate real estate needs. Our professional network of agents throughout the world can assist with ALL of your full service Real Estate Necessities - from Broker's Opinion of Values, confirming comps and values for a specific location, to coordinating and assisting with an immediate escrow to close. Our ZMatches.com team of Realtors are very anxious and ready to assist you with all of your Real Estate needs 24 hours a day 7 days a week!

How much will this cost me?

Access to our site is a nominal monthly subscription fee. You will not find another possible way to sell your asset for such a low, low interactive ad price. Where professional realtors may need to facilitate your Asset with traditional real estate consummation services, applicable real estate fees and market rates will apply to your transactions. All Broker Offices are independently owned and specific terms and engagement of their services will be confirmed by you.

Is this a 1031 Exchange?

No! This is old fashion buying and selling - Our system works continuously to find you a traditional real estate transaction of a buyer, seller or both . Let our proprietary interactive listing software assist you in your search for your perfect Real Estate Matches.

Can you trade multiple properties for one?

YES - Multiple profiles are available to you on one account. For Multiple property post contact our office at info@ZMatches.com for assistance on "how to do" .

How long does my Member Property Profile Remain on your site?

With your private username and password, you're in complete control of your property profile information. Profiles will become "not available" once an actual purchase has been completed; and will be removed within 10 days of your closed transaction.

What if my house is currently listed by an Agent?

No problem, ZMatches.com is an excellent complement to your Agent's current marketing plan For such a nominal price, Make sure your Agent incorporates our Interactive Listing service in your list fees. Our service could expedite your agent's search for your perfect Buyer or seller or both. And AGENTS - the thought of no more Open Houses, because our site just delivered to you BUYERS and SELL

Will my contact information ever be given out to anyone that I have a match with?

No. Once your Matches are formulated, you will be able to simply click on the "Match Maker" button next to your desired Match for immediate assistance to coordinate the parties and take the necessary steps to take that Match to a possible escrow.